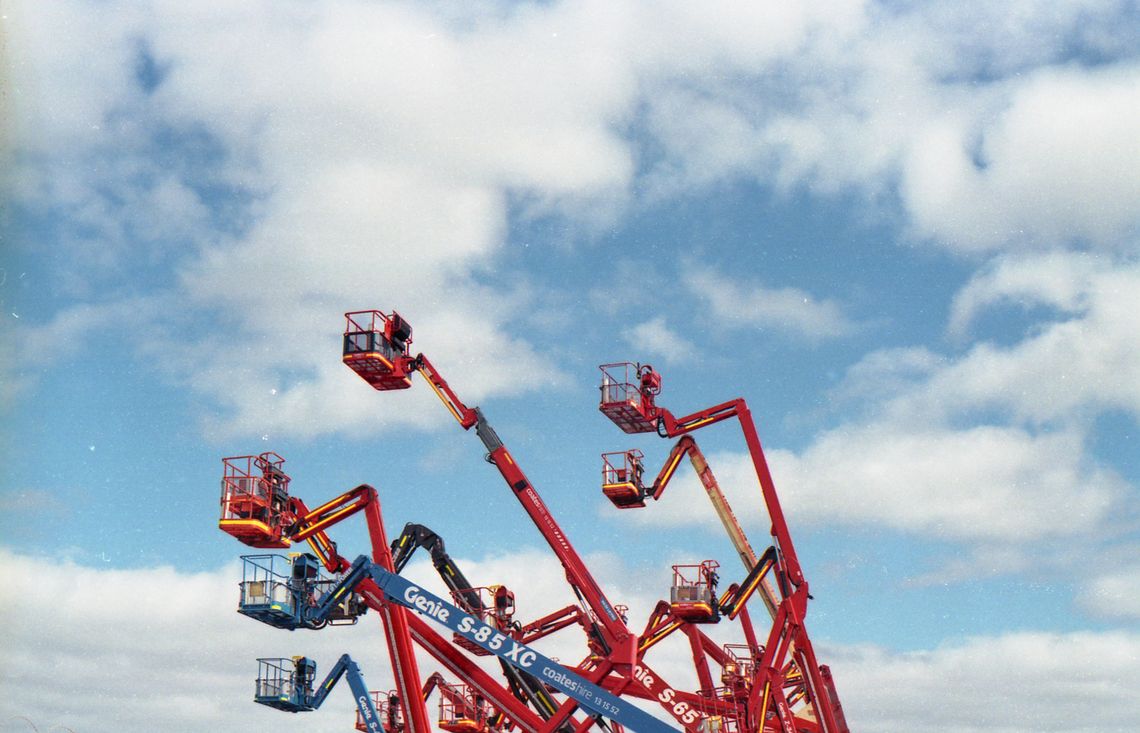 Cherry Picked
The film that this photo was on was my first foray into colour film developing. It's a bit grimy and messy. But it was fun to have tried.
I saw the cherry pickers from Port Road as I was coming home from a photo-walk in The Port and I knew I had to photograph them. I love the way they're reaching for the sky. Maybe like young birds reaching out of the nest to get fed, or like a bunch of caterpillars on a tree.
I'm hoping that this site/blog/email newsletter will be a collection of the photographs I'm the proudest of. My favouritest ones. Cherry picked photographs, you could even say.