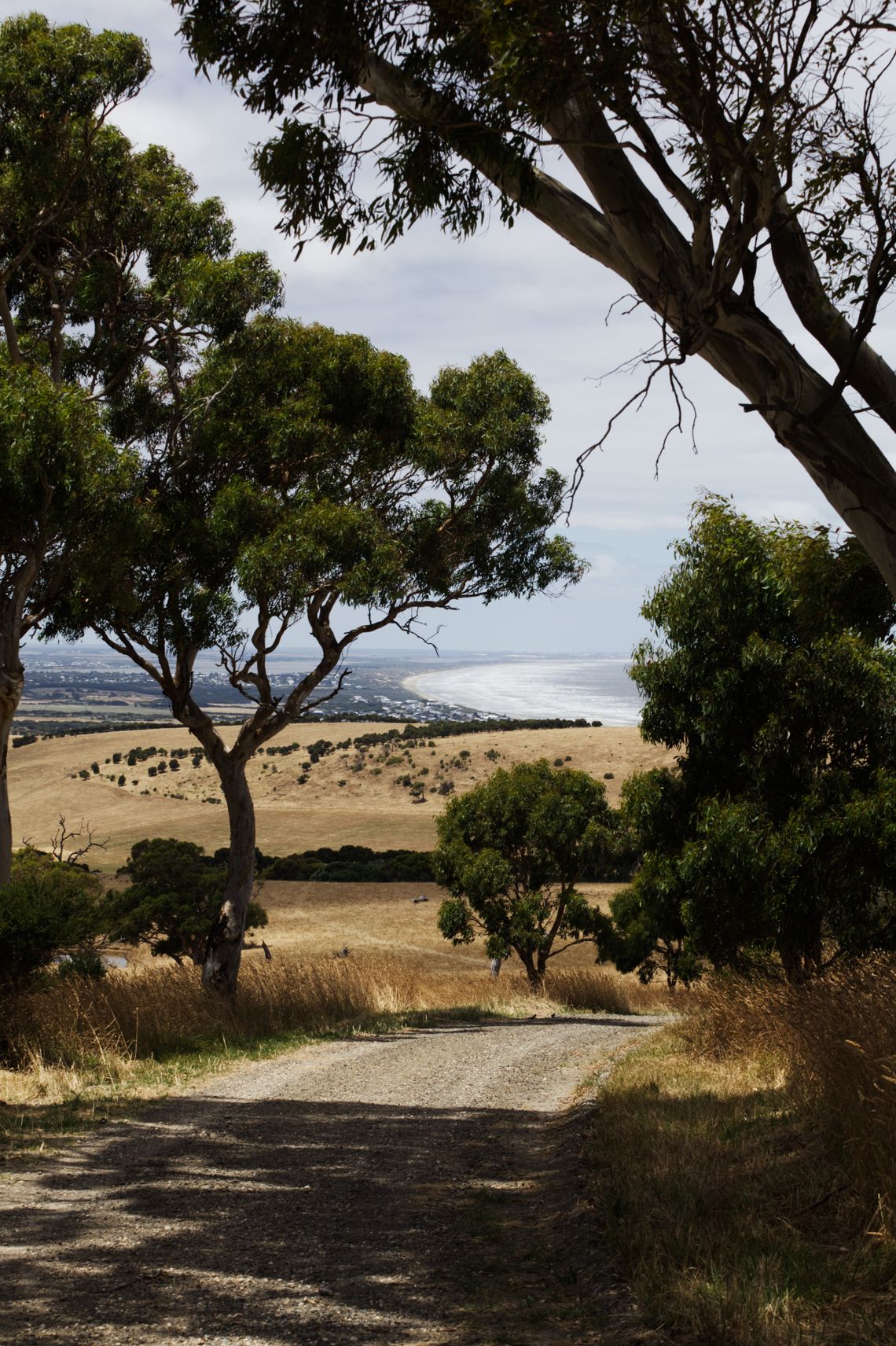 Goolwa and the Kurangk/Coorong
On the land of the Ngarrindjeri people.
We booked a holiday away to the south coast of the Fleurieu Peninsula. At the top of Crows Nest Road heading north out of Port Elliot is a look out that looks out over Goolwa, the Kurangk/Coorong and the lakes. This photo wasn't taken there, but instead of a side-road called Lake View Road (with a name like that, who could resist driving down for a look?). I was pleased to find the view, framed by some trees like this. The look out at the top is more of a panorama without any trees.
I took a colour one, with the digital camera, and below a black and white film version.
Nerdy details below.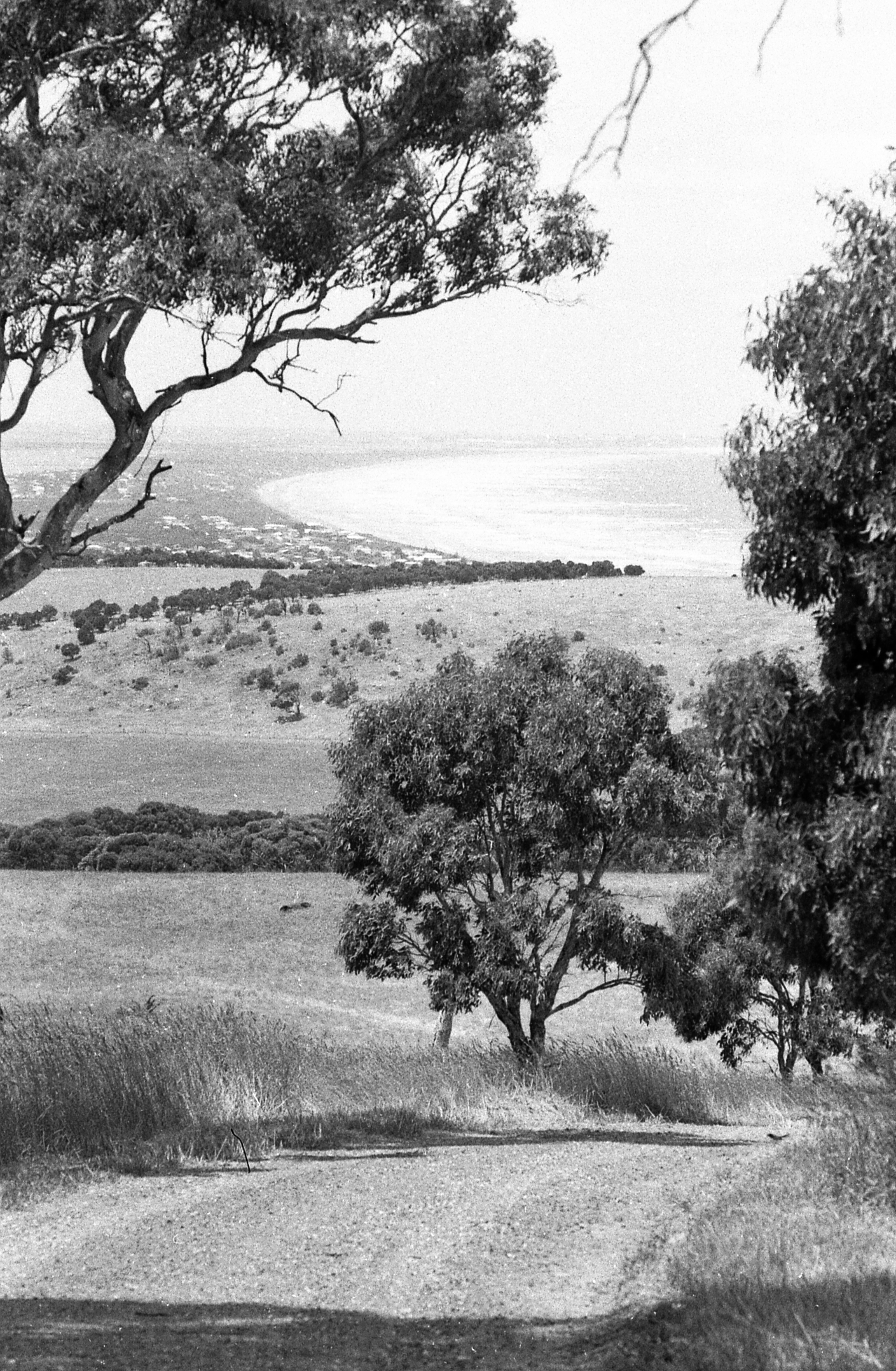 Colour photo
Camera: Canon 5D Mk2
Lens: 70-200 f/2.8L
Black and White photo
Camera: Olympus OM-1
Lens: 135mm f/3.5 E.Zuiko
Film: Kentmere 400
Developer: Rodinal, 14.5 minutes at 22°C