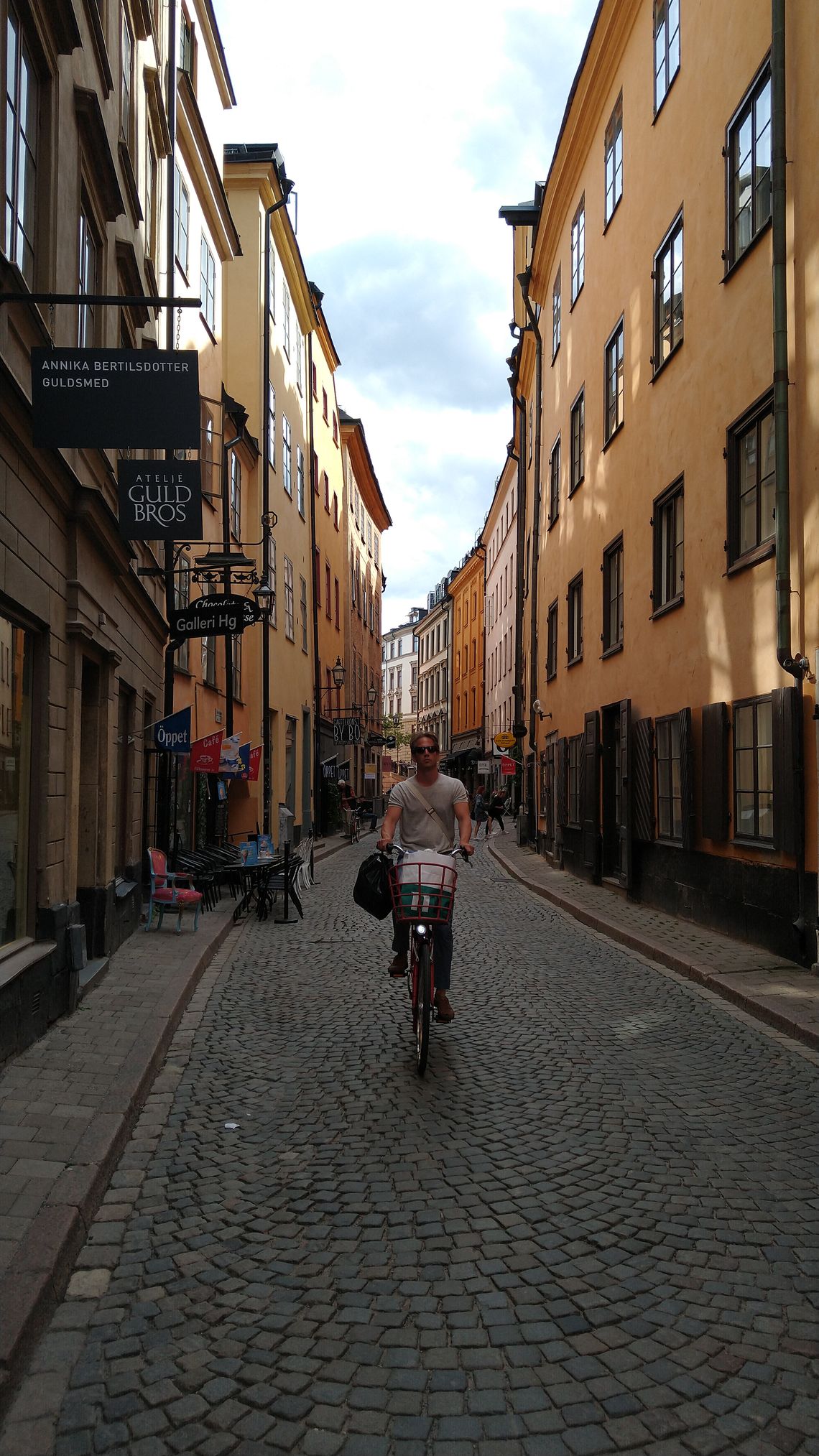 Stockholm & Gamla Stan
I've not spent much time in Stockholm. Once in my childhood when we went to the Australian Embassy (I think that was the destination, at least) before moving to Australia. A second time in 1998 when I visited with my aunt and uncle while I was in Europe for a gap-year. And then last year, in 2022, when we visited as part of a 6 week family trip to Europe.
The first time I can't remember thinking much of it other than that it was huge and grey. I was a country-side kid who was used to wide open spaces. It was cold, too, now that I think about it some more.
The second visit, the one in 1998, was better. At this stage I'd lived in another "big" city for a while, and I was used to how they feel, smell, and move. The weather was nice, and we went to the usual tourist haunts. Primarily the Royal Palace/Kungliga Slottet.
Last year's visit was really interesting. It may have helped that we had a local-ish guide. It was the height of summer, too, and the weather was stunning. We also had some goals. Some things we definitely wanted to see, do, and eat.
We ate at a meatball restaurant that we'd seen on a food/travel program before going to Europe, and the kids were very keen to go there. It was really good - check out Meatballs for the People if you're there.
I didn't expect to be able to swim in what felt like the middle of the city. The water in the archipelago that Stockholm sits on is clean enough to swim in, and it feels fresh and clean. We caught a train a few stops to the west, and swam at a place called Kristineberg.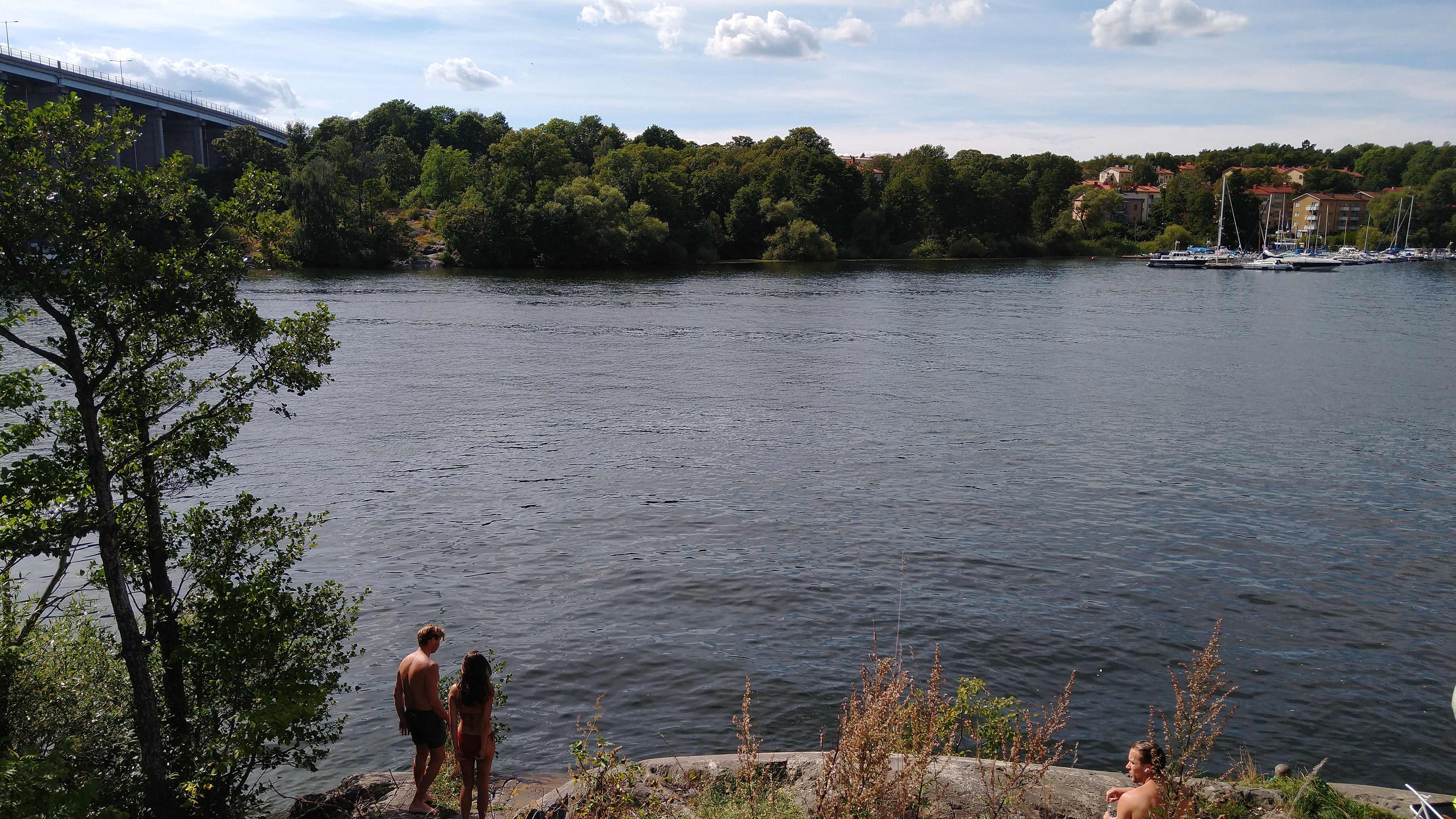 I think the most fascinating part about Stockholm is Gamla Stan. The old quarter. The streets are narrow, winding, and cobbled, and the buildings lean over you as you walk down the street. It's easy to imagine what this place would have been like in the medieval times.
Cars are allowed in Gamla Stan, where they'll fit, but it's very rare that you see one on the street. I did see one Aston Martin perilously close to damaging one of the buildings with a rear fender.
The header image is from Gamla Stan, and feels like a very typical scene. Below are some more photos from Gamla Stan, with the narrow streets and typical yellow buildings.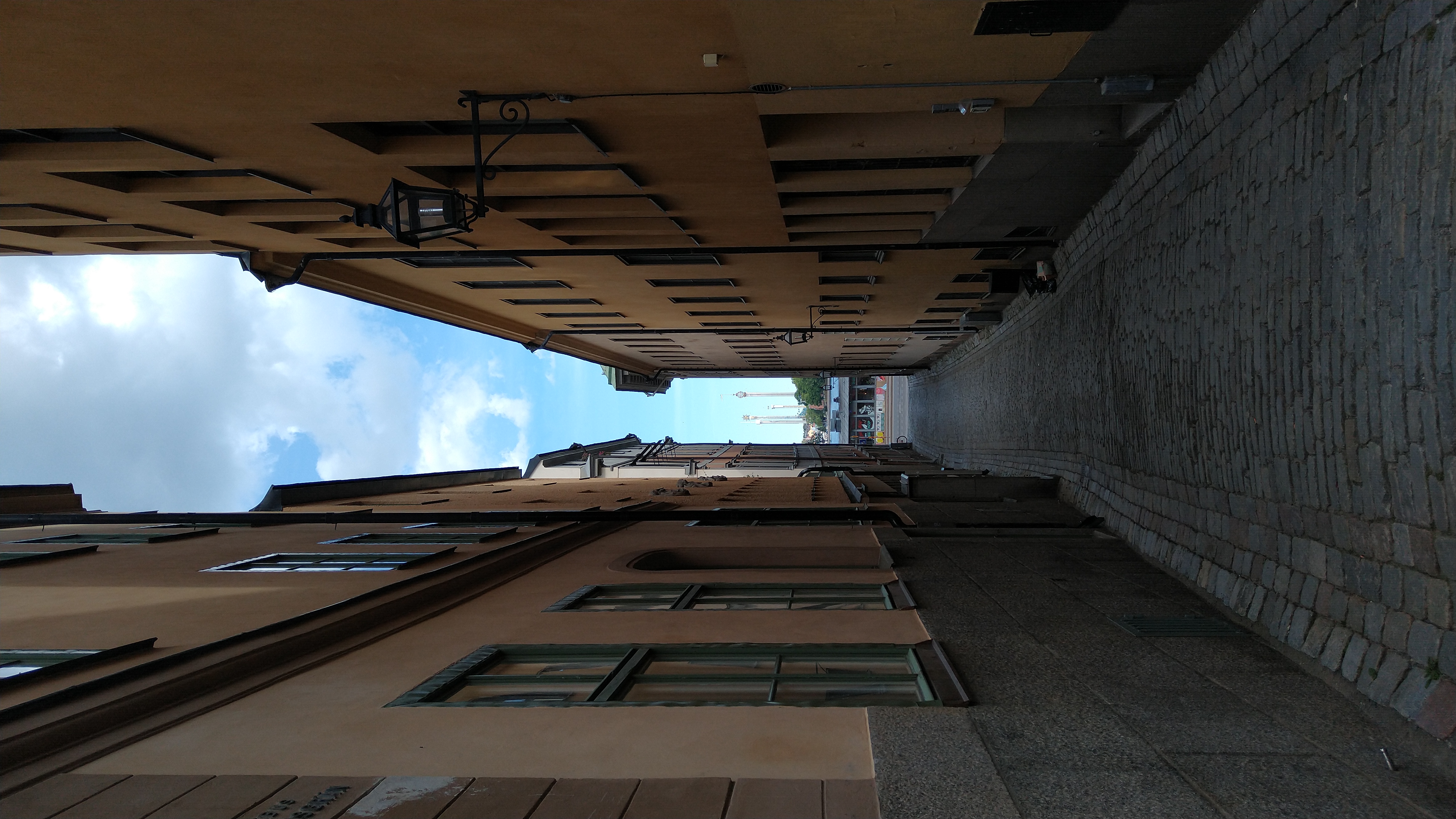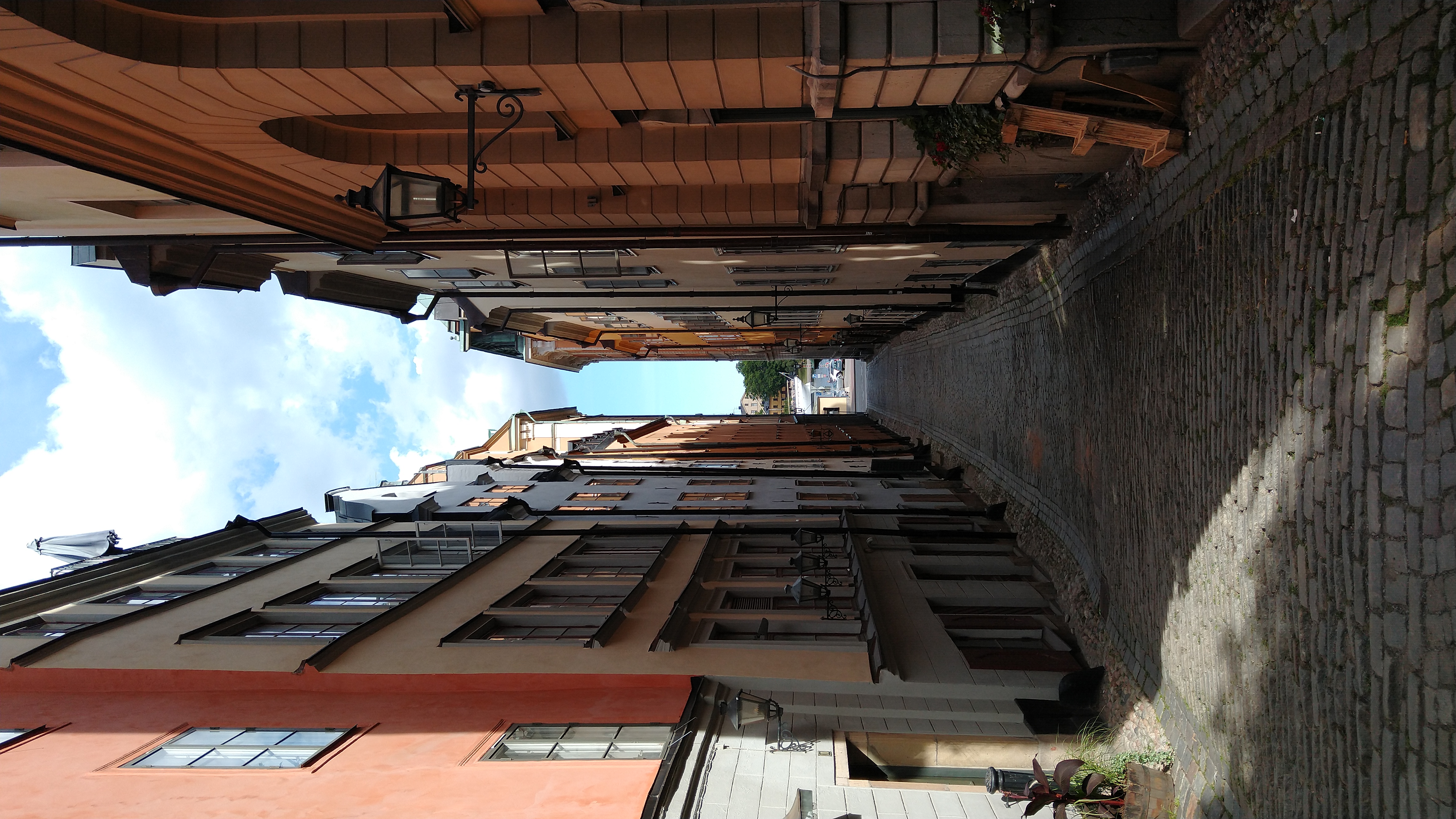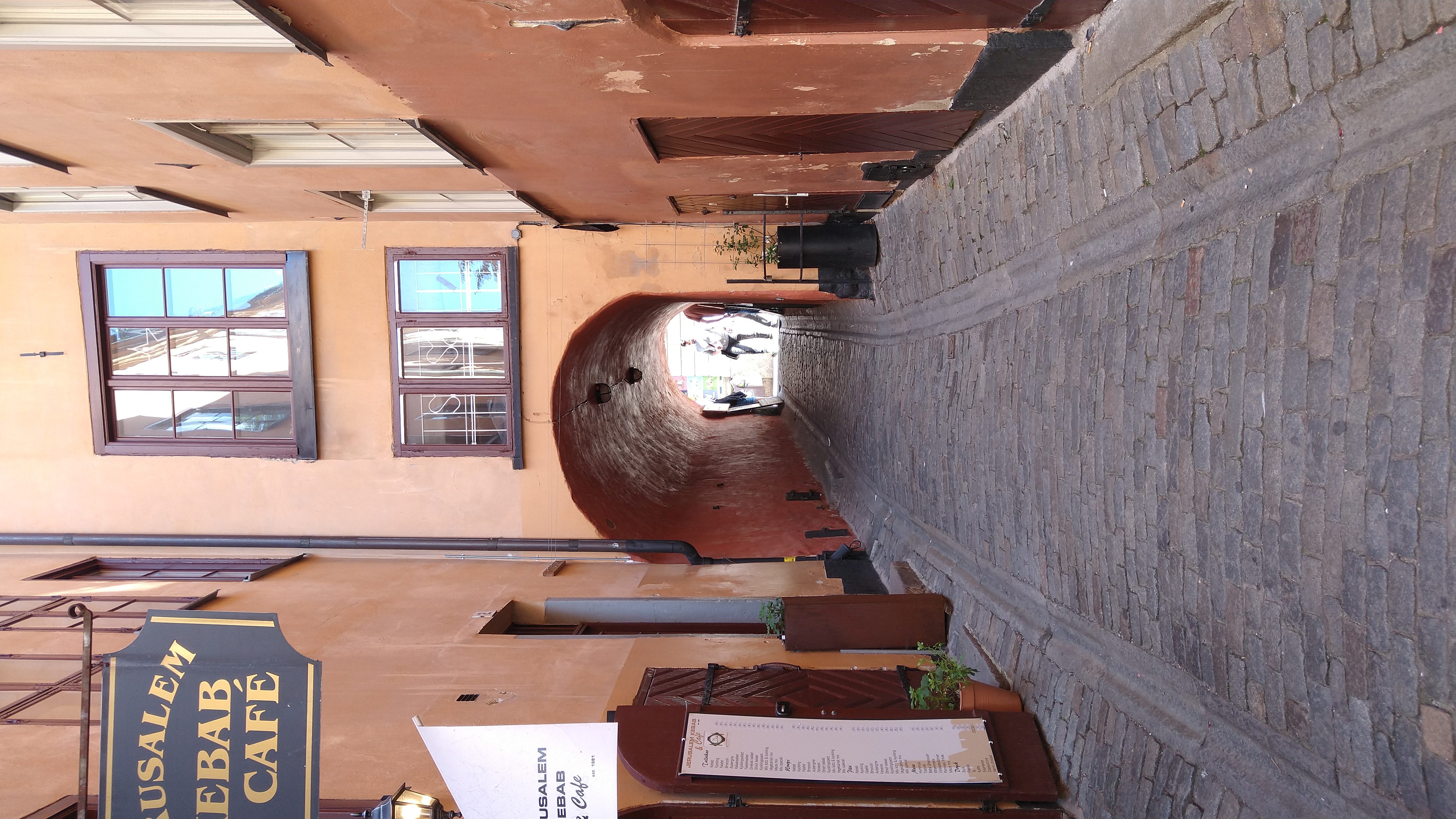 Well worth a visit if you want to venture north from the best part of Sweden. :)
Remember to subscribe if you would like to receive photos and words from directly into your inbox every now and again. Subscribing helps me cover the cost of hosting and film/chemicals for the black and white photos, and is greatly appreciated.