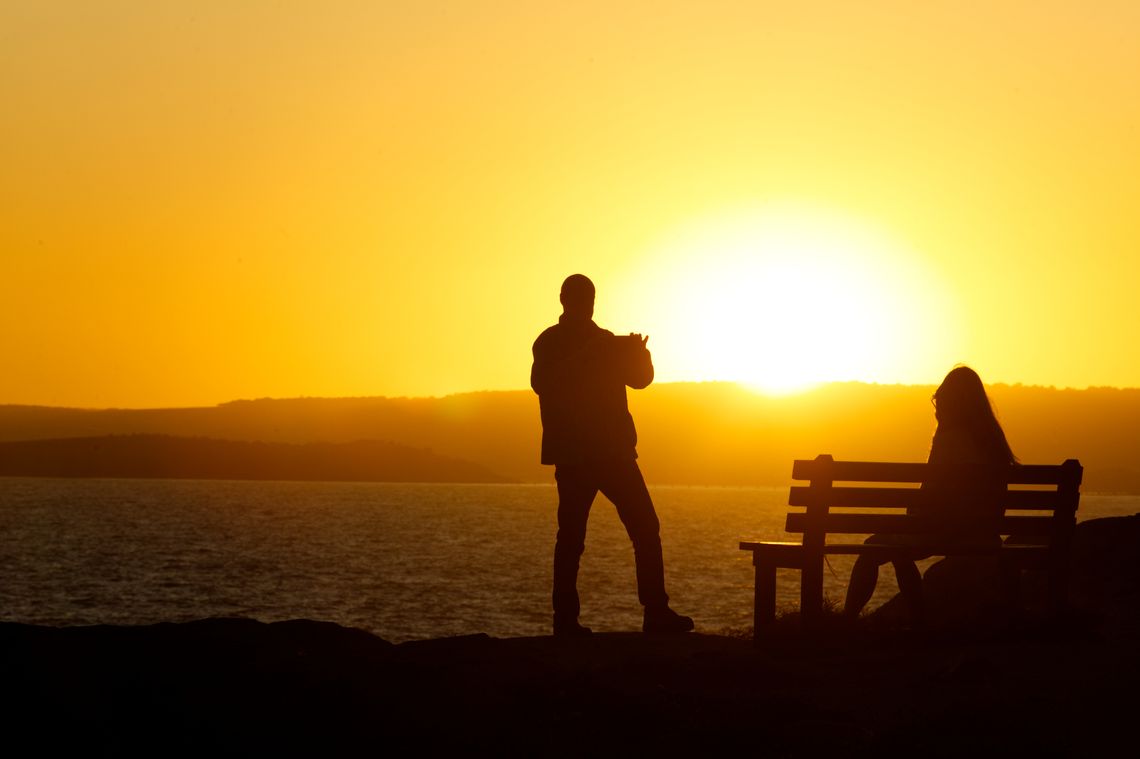 Witengangool/Port Elliot Golden Hour
One the lands of the Ramindjeri/Ngarrindjeri people.
I couldn't resist taking a photo of this couple enjoying the sunset, taking advantage of the golden hour light for a photo. I snapped some black and whites too, with the OM-1 of them both on the bench together.
When I, on a whim, decided to talk to them to offer to drop a print of the black and white photo in the mail for them, I learnt that they were celebrating their 44th wedding anniversary.
I'm really excited to print them a photo of their moment on the rocks at Port Elliot.
Nerdery:
Camera: Canon 5D Mkii
Lens: Canon EF 70-200mm f/2.8L (at 200mm)